Maps Marker Pro makes it easy to you to pinpoint locations and routes on maps from sources like OpenStreetMap, Google Maps, Google Earth, Bing Maps or custom maps. A 30-day free trial is available, or you can purchase it for between €15 and €149, depending on the amount sites you want to use it on, the amount of support you want and the usual sorts of things.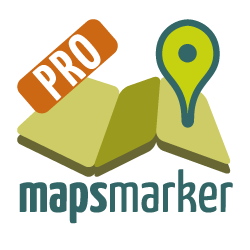 I'm not sure if I'm getting this wrong, but I'm sure GoogleMaps give you this service for free? Maybe not one quite as fancy as this, actually. This one boasts over 800 custom icons which you can paste on your map, and also gives you a choice of the default zoom level and descriptions, text and images for each marker. This seems like a slightly enhanced version of the service provided by GoogleMaps, but it is one you can also use with other maps if you prefer. These other maps include ones from Bing, OpenStreetMap, Mapquest, GoogleMaps, Open Cycle Map, Transport Map and, my favourite – the beautiful but ultimately useless Stamen Watercolour map, which makes maps look like they have been lovingly painted in pastel blue and bright orange. The downside of it is that it doesn't have any street names. I did, however, proudly find my little road in North London on it, even after I'd zoomed right out of the UK.
It seems people have nothing but nice things to say about Maps Marker Pro. The customer reviews are glowing reports about the awesome features, simplicity and professional touch it gives a WordPress site. Apparently the standard Google Maps one isn't quite enough and these people need more things. Maybe I'd understand if I was to grapple with maps more often, but I'm afraid I just love looking at them, not embedding them.
Maps Marker Pro Review – It's always a good sign when a company provides a whole load of documents to whoever wants them and doesn't make people log in as high-paying members to see it. There is a lot of support documentation here, an FAQ and a news page. Developers who give care and attention to their customers are my favorites, because a keen ear to the customers shows that the software is going to be high quality. It's hard to make rubbish software if you're being responsive to the users and hearing what they have to tell you about it. It's a shame there isn't a forum on this site, like there was on EnviraGallery – forums are a great source of knowledge for the developers and the customers, because it can easily be told whether something is wrong with the software, or pinpointed where you might run into problems.
Maps Marker Pro Review & Coupon 10% Off Any Pro License Package
If you are going to purchase Maps Marker Pro, Don't forget to use the Maps Marker Pro coupon codes. Here we share you an Maps Maker Pro coupon code for saving 10% off your purchase. Just lick to copy the MapsMaker coupon code on the file below and use it during check out process.
Maps Marker Pro Coupon 10% Off Any Pro License Package:

You can also get the MapsMarker Coupon Codes daily update by clicking HERE..!
WPEka Club Review – Your Go-to Shop for Everything WordPress – WPEka Club
When you sit planning your new website, trust me, the last thing you want to do is spend your precious time going through long never ending lists of plugins & themes. What if you get all the ideal themes & plugins for your WordPress site in a single package? Don't believe it? WPEka Club is your go-to shop for all your WordPress needs with its 1 product/week release schedule.
WPEka Club is home to 75 premium WordPress products ( 28 stunning WordPress Themes & 47 versatile WordPress Plugins ). A new product gets released every week. These plugins cover a wide range of areas like SEO, gallery, affiliate, AdSense, survey, directory, legal pages, auction, backup and more.
WPEka Club Review – Some key products by WPEka Club:
Create captivating surveys to gain meaningful insights from your users. With features like high customization, support for multimedia, integration with multiple auto-responders, detailed reports and many more… SurveyFunnel will boost user engagement on your site and help build huge email lists.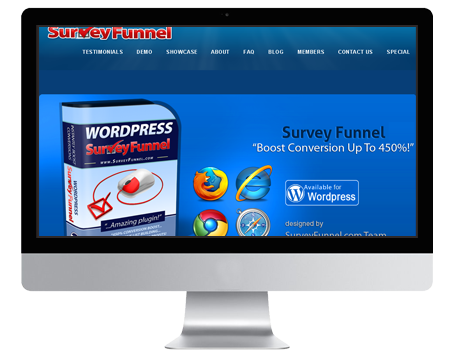 E-Commerce Affiliate
Promote your business through affiliates with this complete affiliate-management software. It comes integrated with with WooCommerce, Contact Form 7, Jigoshop, eShop, & WP e-Commerce. Track commissions, referrals, payments & approve affiliates easily with E-Commerce Affiliate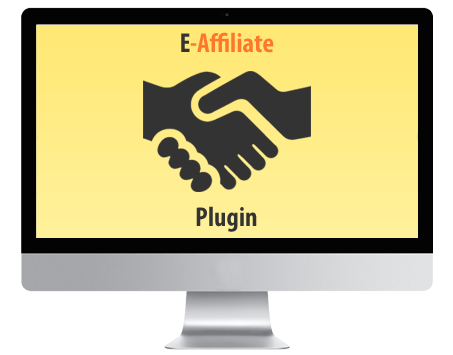 WPLocalPlus
With 3 editions – International, Canada & US; WPLocalPlus is a very useful directory plugin. It provides listings, maps, reviews, offers & online coupons. Auto-generate local business directories in a few simple steps.
It is a turn-key solution to creating exhaustive directories. The data gets refreshed automatically.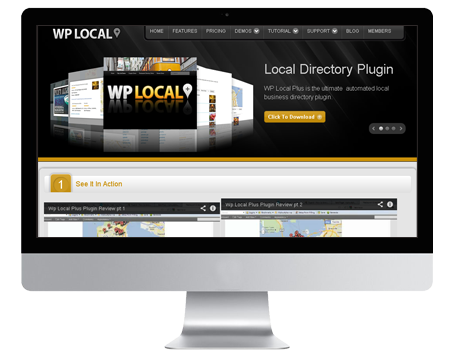 Captivate (Photography)
Have a gallery/portfolio site? Captivate (Photography) lets you showcase your images in dynamic sliders. With multiple column layouts, Captivate lets you create galleries with simple shortcodes. Plus, there are 7 color styles to choose from.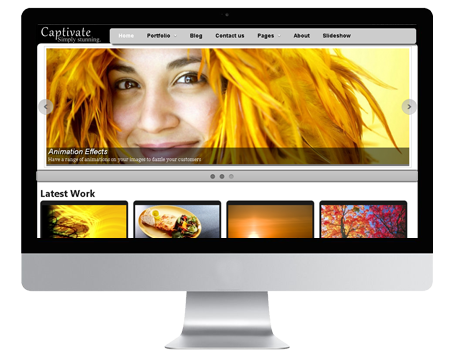 With 75 cool products, frequent updates and new releases getting rolled out every week, WPEka Club is becoming more awesome each day. View all themes & plugins here…!
WPEka Club Review – WPEka Club Coupon Codes:
When purchasing at WPEka Club. Don't forget uisng WPEka Club Coupon Code to save your money. Here, we share you an WPEka Club Coupon Code for save 20% off all plans. Please click to copy the code and enter at discount box when check-out to save you 20% off
WPEka Club Coupon Code
Get more latest WPEka Club Coupon Codes daily update here…!
Thank you very much for spending your time on reading our WPEka Club Review. If you have any thing to share with us about the WPEka Club Review. Please feel free to leave us an comment or contact us via contact page. If you see this WPEka Club Review is helpful for you. Please share  this WPEka Club Review to your friends and family on Social Networks or any article website you want.
Nimbus Theme Review: Nimbus Themes is a new premium WordPress shop run by husband and wife team Evan and Kendall Scoboria. Based in Kansas in the United States they run a boutique web design company and have created Nimbus Themes as a marketplace for users to access their WordPress themes with support for a low monthly fee. According to their website Nimbus Themes are committed to "provide the very best, most elegant, unbelievably responsive, fastest loading WordPress themes with the most friendly helpful support". That's a big claim and a lofty goal!
The Themes of Nimbus
Nimbus Themes currently have 6 WordPress themes available, all of which have mobile responsive designs and the usual features, backend control panel and customization options you would expect to find in a premium WordPress theme. The newest theme "Simple Theme" looks quite flexible and modern. The other themes would probably also make good platforms to build on, but the designs look a bit dated and perhaps don't have the level of refinement and attention to detail one would expect in a new premium WordPress theme.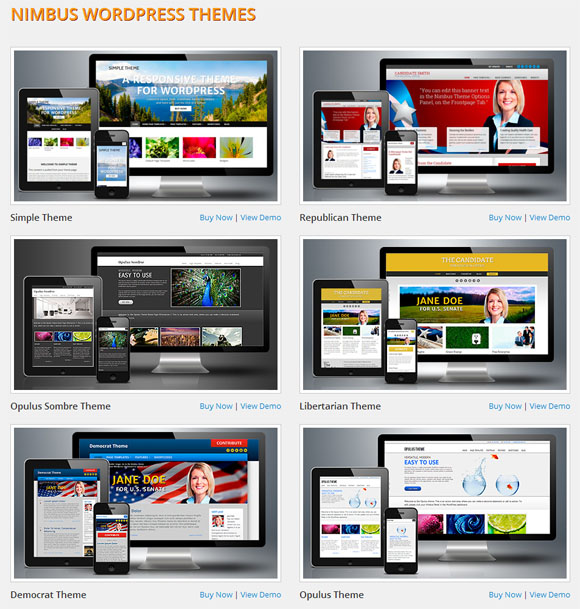 Nimbus Theme Review: Licensing
All the WordPress themes from Nimbus Themes are licensed under the GNU general public license.
Nimbus Theme Review: Pricing
Themes can be purchased individually for $29 (1 theme, 1 year support and updates), while they also offer a Club Membership option for $9 per month which gives you access to all themes, support and updates. For this theme, I see that they gave out a reasonable price. It is good to purchase.
To learn more about Nimbus Themes, the features of each theme and to try the live theme demos visit NumbusThemes.com
BistroMD is an industry leader in home diet delivery. They deliver breakfast, lunch and dinner to your home. Every meal they create is nutritionally balanced to
Dr. Cederquist understands that it's not just about pounds on a scale; it's about having the knowledge of what your body needs to lose weight and improve your health. With her expertise, coupled with the staff of Registered Dietitians, and award winning chefs, this healthy meal program empowers you to take ownership of life- transforming wellness while enhancing the quality of your life. They believe it's not about eating less, but about eating better. promote healthy weight loss that targets fat and preserves your muscle mass.
BistroMD combines the love of great tasting, real food, with the unique knowledge that food is medicine. The program was designed by Dr. Caroline J. Cederquist M.D[TC1] . She is a board certified family and bariatric physician with over 20 years of medical expertise.
Unlike fad diets and other gimmicks that promise you extreme results with little effort, BistroMD's program is based on science and research. BistroMD will help you rediscover your love of food by providing entrees for a lighter, healthier you. Continue reading »